Harry Potter and the Armenian Delegitimization
The status of the 2004 Lilit' Mkrtčyan Armenian translation of Philosopher's Stone was a little up in the air until just this year. It seems that it was, in fact, an unauthorized translation as it was rumoured to be.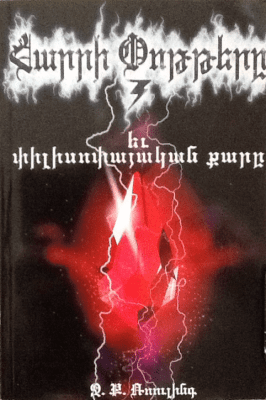 It was a tough call. On the one-hand, there were some indicators that it was legitimate: the cover art was official, it seemed to be quite widely available (and still is!) through seemingly legitimate vendors and the copyright page seemed to check out including having an ISBN with 99930 Armenian region identifier and the copyright page. On the other hand, it never did appear on JK Rowling's official contact list which is our only official insight into translations.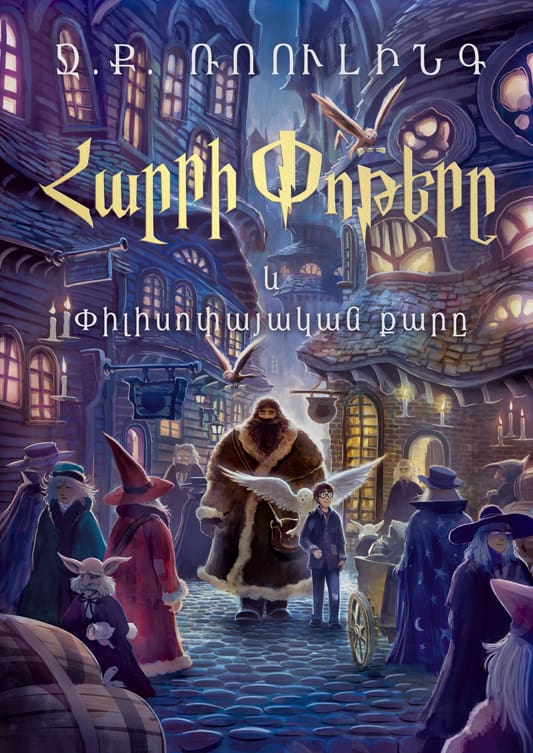 However, this year a new Armenian translation was released1; this one by Alvard J̌ivanyan. Importantly, there is this article published in February 2016 which says:
In the near future, "Zangak" publishing house will firstly publish the Armenian translation of "Harry Potter. Philosopher's Stone" book.
[…]
[Zangak Director, Emin Mkrtchyan] also informed that once the book was published illegally, "After long negotiations with the agents, finally we received the right to publish it. We did it with difficulty as our literary market is not considered to be reliable. Seeing our work, the trust was restored and we came to an agreement."
This is the most reliable evidence of the status of both the 2004 and 2016 translations that I have been able to uncover. And even though JK's contact list hasn't been updated to include Zangak—it seems to be updated pretty infrequently—I'm inclined to put a lot of weight into this announcement.
The new translation is available from the publisher Zangak.
And the publisher posted a couple of videos about the release (1 2) and an interview with the translator.
Armenian Observations
For reference, here are the Armenian editions' details:
| Title | Transliteration2 | Translator | Publisher | Year | ISBN |
| --- | --- | --- | --- | --- | --- |
| Հարրի Փոթթերը եւ փիլիսոփայական քարը | Harri P'ot't'erë ew p'ilisop'ayakan k'arë | Lilit' Mkrtčyan | Medianet3 | 2004 | 978-99930-78-38-8 |
| Հարրի Փոթերը և Փիլիսոփայական քարը | Harri P'ot'erë ew P'ilisop'ayakan k'arë | Alvard J̌ivanyan | Zangak | 2016 | 978-9939-68-464-2 |
If you look carefully at the titles, there are some minor differences:
"and" in the 2004 title is եւ and in 2016, և. These are just typographical variants that are in free variation in Armenian. Both transliterate to "ew"
The first letter of "Philosopher's", փ vs Փ, is merely a capitalization difference
In 2004, "Potter" has a double թ and 2016 does not. Although "Harry" has a double ր in both titles, if do any searching you'll see that a single ր as in Հարի is also very common. I believe that, like in English, the doubling of the consonant is not meaningful in Armenian. Most likely, as with some other languages, they doubled the consonants to more accurately reflect the English name.
Notes:
1 Big thanks to @foreverpotterish for bringing this new translation to my attention!!
2 There are multiple transliteration systems for Armenian; what I have used is ISO-9985 (1996) which is the international standard.
3 It is pretty common to find "Gasprint" as the publisher of this edition. I'm not sure exactly what's going on there, but Medianet in Armenian is "Մեդիանեթ" and that is the publisher that appears in the bibliographic entry on the copyright page of my copy of the book.